The "One" Testimonial App you'll ever need
Famewall is an affordable testimonial app using which you can collect text & video testimonials from customers & share them seamlessly without writing any code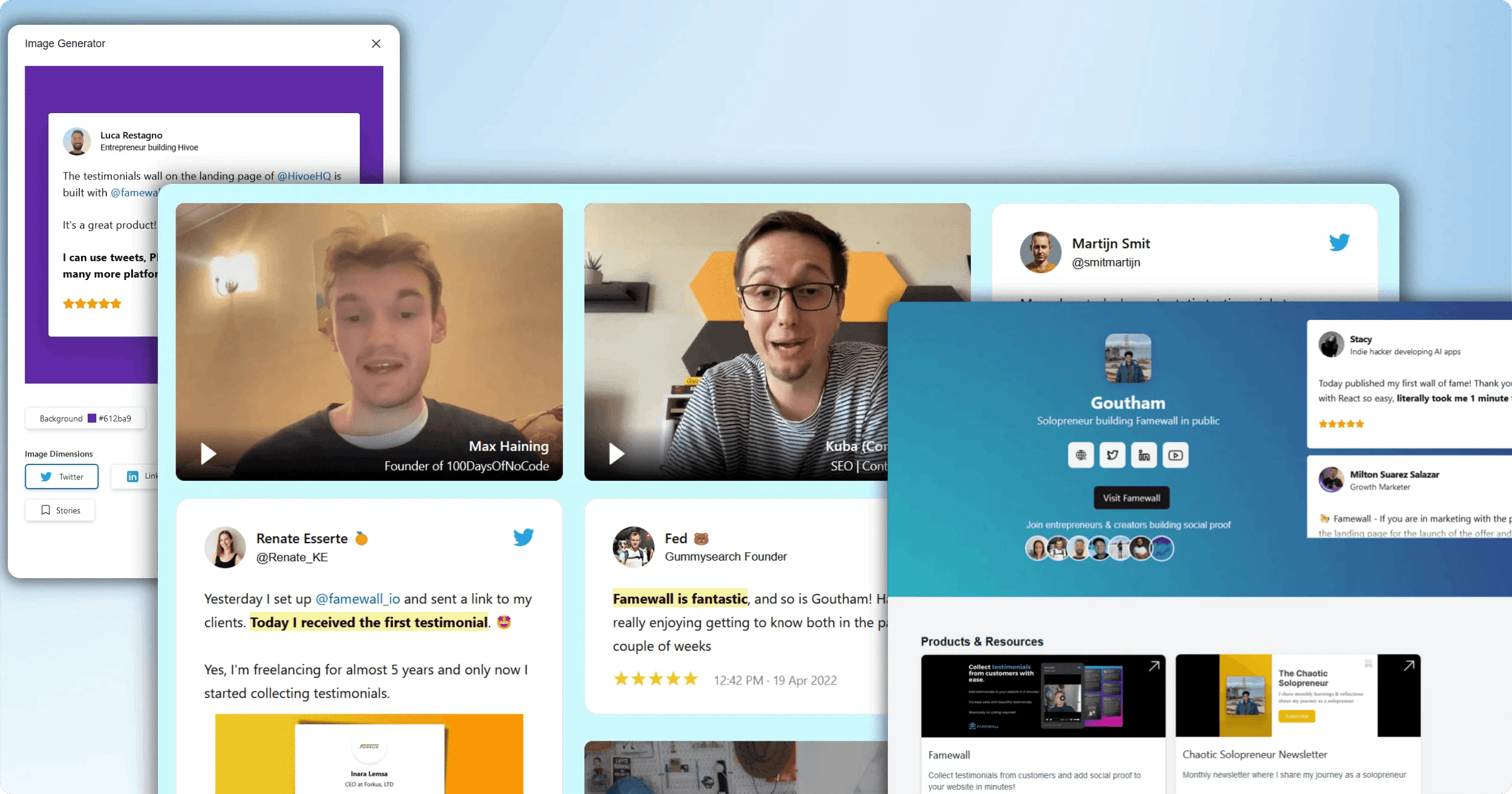 Customers love us 💙
The Testimonial App loved by course creators, entrepreneurs, coaches & freelancers
One-stop Testimonial App to manage & share your social proof with ease
Collect testimonials from customers, organize them into categories, customize their appearance & show it on your website in a few clicks
Customer Case Studies 🤩
Famewall stands for the success of its customers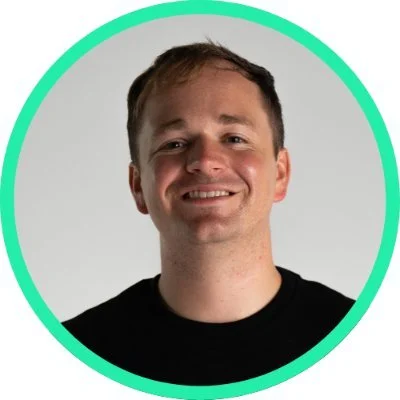 "I can just send people a simple link using Famewall & BAM it's done in seconds.

And the best part is, it's SO easy to update on my website.

Also Famewall's customer support is super fast!"
Avery Smith, 6-figure Course Creator
"I saw a massive improvement in the number of people setting up calls with me via my social media.

People like to read real-life customer stories and Famewall allows me to share them in the most effortless way possible"
Kuba, Content Marketer & Solopreneur
"It was so easy to set up, I could get it working with my Notion website.

And I'm always preferential to a product where I can go directly to a creator and ask for new features.

That is always a HUGE bonus."
EV CHAPMAN, COURSE CREATOR & PRODUCT BUILDER
Supports 30+ platforms you love