The Ultimate Testimonials Guide for 2023: Everything you need to know

Goutham Jay
·
Oct 13, 2023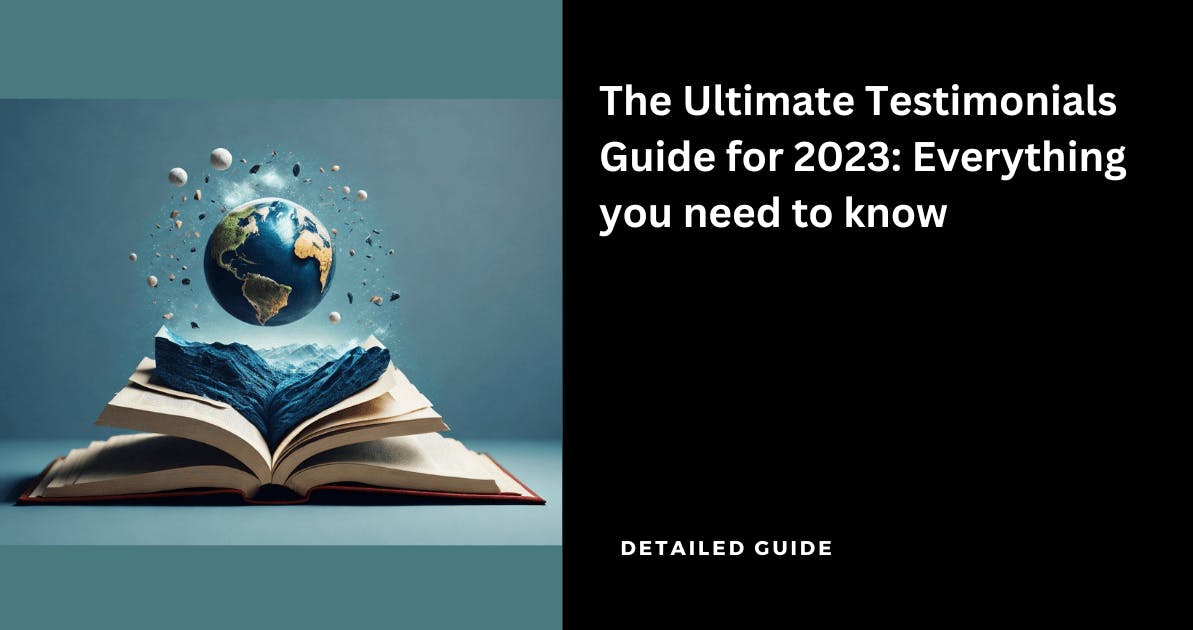 The Ultimate Testimonial Guide
As a business owner, you'd be pretty much aware that testimonials convince customers more easily to buy from you

Entrepreneurs easily get intimidated by having to ask the right questions to customers, collect testimonials, and then finally display them as social proof

In fact, according to a study conducted by Spiegel Research, displaying reviews can increase conversion by 270%.

Fortunately, we'll discuss in this entire guide the importance of testimonials, how you can collect them from customers effortlessly and how you can make the best use of them

1. First of all, What is a Testimonial?
A testimonial is a positive statement from someone who has used a product or service and is happy with it. Businesses often use testimonials to show potential customers that their products or services are good.

Imagine you are at a computer store and thinking about buying a new computer. You see two computers that you like, but you don't know which one to buy.

You ask the salesperson which computer is better, and they will tell you that the first computer is better because it is more durable and has a lot of advanced technical features.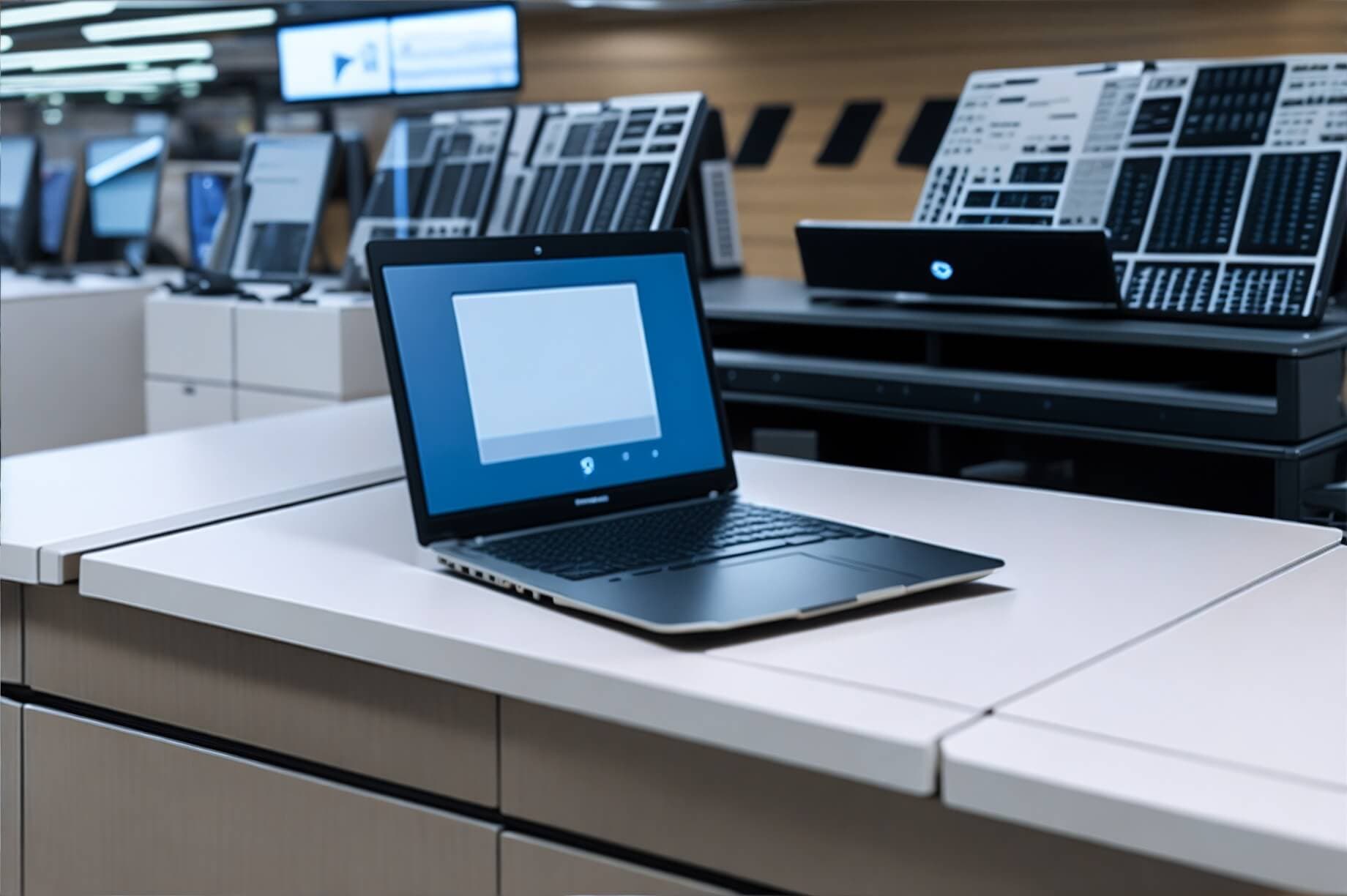 But the truth is that the salesperson is working at a job and your assumption as a customer is that his job is to sell you the higher-priced product to get a higher commission from his boss.

So he's trying to sell you something, and because of that, you might not be sure if they are telling you the truth. You decide to ask another customer who could be a friend/relative about which computer they think is better.

The customer tells you that they have been using the first computer for 2 years now and they love it. They also mention that it's saved them a lot of time due to its fast processing speed.

The customer's statement is a testimonial. It is a statement from someone who has used the product and is happy with it. The testimonial helps you to make a decision about which toy car to buy.

And since testimonials come from people who've already bought from a business, they work really well. That's why businesses are guaranteed to see increased sales and conversions when they add testimonials on their website for social proof

Let's see some real statistics on why testimonials are absolutely important for business owners
2. The Significance of Using Testimonials in Marketing
According to the study by Spiegel Research, the conversion rate for low-priced products increased by 190% when reviews were displayed while it shot up by 380% for high-priced products with reviews

As per Nielsen's 2021 Advertising Study, 88% of global respondents mentioned that they trust recommendations from people they know more than any other channel
According to another Local Consumer Study by BrightLocal, 98% of consumers mentioned that they at least "occasionally" read online reviews when researching businesses & 76% of people "always" or "regularly" read online reviews for businesses

This very much emphasizes the significance of testimonials for a business as consumers are starting to trust them more & more.

In fact, based on my own personal marketing experience running the business Famewall, I saw free-to-paid conversions increase from 2% to 6% once there was a mix of text & video testimonials in the in-app pricing page

Another fun fact is that one of my very own customers saw a increase in number of clients setting up calls after they used my product to collect & display testimonials

This makes sense with testimonials when used in sales as they help to build trust. When you see a testimonial from someone who has used a product or service and liked it, it makes you more likely to trust that product or service.

That's the reason why you can use testimonials in your marketing efforts to see the best results in terms of increased sales & conversions

But did you know that you can leverage different types of testimonials?


3. The Types of Testimonials
Customers can share their experiences in different formats, it could be text, video, or even audio. And they can each be used in different scenarios based on different target customers
Video Testimonials
As the word suggests, video testimonials are positive statements from customers that are recorded by them on a camera. Here's an example of a video testimonial from Famewall's customer

Text Testimonials
Text testimonials on the other hand are written statements from customers which would explain a customer's experience with the product in brief. Here's an example of a text testimonial from Famewall's customer

Picture Testimonials
As the name suggests, these contain user-generated content or pictures that act as social proof and convince customers to buy from a business. Here's a picture testimonial used by a customer of Famewall
There's always been a debate amongst entrepreneurs & creators about which type of testimonials are the best. We've discussed the difference between video & text testimonials here where we also discuss different scenarios that would call for the need for different testimonials


4. The Structure of a Good Testimonial
A good testimonial has a clear structure and is easy to read and understand by customers. It needs to be specific mentioning what they liked in your product/service & authentic so that the readers get a good impression
Here is the ideal structure that you'd want from your customers for the best testimonial:
Introduction: Introduce yourself and your relationship to the product or service.
Problem: Describe the problem that you were facing before you used the product or service.
Solution: Explain how the product or service helped you to solve your problem.
Result: Describe the positive results that you achieved after using the product or service.
Call to action: Encourage potential customers to learn more about the product or service or to make a purchase.
Here's an example testimonial which contains all the key points mentioned above:

Here's how you can break it down:
Introduction: I am a small business owner and I was struggling to keep up with my accounting. I was spending too much time on paperwork and not enough time on my business.
Problem: I was looking for an accounting software solution that was easy to use and affordable.
Solution: I found Tally and it was the perfect solution for my needs. It is easy to use and it has saved me a lot of time.
Result: Thanks to Tally, I am now able to focus on my business and I am more profitable than ever before.
Call to Action: If you are a small business owner, I highly recommend Tally as it's one of the best accounting software on the market.
It's amazing if you can get all the 4 key points mentioned above. But in the ideal scenario, you need to aim to at least have the problem, solution & result to see higher conversions from your testimonials
The secret is to ask the right questions to your customers to get the most converting testimonials. We've discussed about 30 testimonial questions you can ask your customers to get the best testimonials which would act as a good starting point
5. Collecting testimonials from customers
So now that we've understood quite a bit about testimonials. It's now time to get started collecting them from customers. There are several factors about the ideal time to ask testimonial from a customer so it's best to choose according to your target customers, niche and the product.

And here's how you can get them from customers:

I. Emails
This is the easiest means of asking for a testimonial from customers. You can use an email tool like Mailchimp or Mailerlite to send emails to your customers mentioning the questions that you'd want to get addressed in the testimonials

This is easier for customers as they can compose an email in 5 minutes and send them to you

In fact, there are 17 testimonial email templates you can use to send emails to customers asking for a testimonial. Here's one sample email.


II. Testimonial Collection Forms
While emails work great, it becomes difficult when you want to collect a video testimonial or guide your customers through the steps. Remember the reason why it's harder to collect testimonials is that customers would hesitate to send you one as they feel it would have a lot of friction

This is exactly where testimonial collection forms come to your rescue. You can use a testimonial collection page from Famewall which would make it easier for your customers to send a testimonial of their choice- video or text where they can do multiple takes and get it completed in under 3 clicks

Here's a sample collection page created in Famewall

To give you a better idea, there's a detailed guide helping you collect testimonials from customers. We've also discussed how you can collect the best video testimonials by following all the best practices using collection forms


6. Strategic Use of Testimonials in Marketing
Now that you have testimonials ready in your arsenal, it's time to use testimonials in your marketing strategy.

You can have all the testimonials separately in a Google drive with videos and text testimonials but it becomes a pain to manage them and effectively choose them as needed for marketing.

Famewall makes it easy for you to manage your testimonials. You can organize the testimonials into different walls/projects and each wall will have a particular set of testimonials

In fact, you can easily approve the collected testimonials and add them to the main wall

I. Use testimonials on your website
Simply add the text & video testimonials to your website using the website editor

Since video testimonials would require you to host the videos and then serve them on your website, it might cause a lot of hassle. This is where Famewall comes in handy

You can create free testimonial widgets using Famewall and simply embed these widgets in your landing page, sales page without writing any code

You can choose the different widget types based on the testimonial template you would like to use on your website


II. Use testimonials in Advertising

Testimonials work really well when it comes to advertising. In advertisements, your primary goal is to capture the viewer's attention and make them read the ad copy, and then make them take action

Since testimonials contain happy customer faces or user-generated-content, they easily make a viewer curious to know what they're happy about and they become invested in your product/service

Here are 20 Testimonial Advertising Examples that you can use for inspiration to run the perfect Ad and see a greater return on investment

III. Use Testimonials on Social Media, Newsletters
You can share the testimonials on social media as a link or share them as an image on social media backed by your content.

It works on social media because the content gets wider reach as followers of the testimonial giver also try to engage with the content since it's someone they know and they check out your product/service

In Famewall, you can customize the appearance of a testimonial and download it as an image to be shared on social media, email newsletters etc.

Here's an example of a Famewall customer using a testimonial on social media

Closing Thoughts
Testimonials really help you build trust with customers & increase conversions. Imagine in a world where there's AI stuff everywhere, you'd constantly find something to believe in when buying from a business
And since the dawn of humans, we've always relied on each other for our survival. That psychology still works and is probably the biggest reason why we also want to see the approval of other human beings when purchasing a product/service
Try Famewall for free to start collecting testimonials from customers with a simple link & display them as social proof on your websites without writing any code