Why do I need testimonials?

Goutham Jay
·
Jul 19, 2023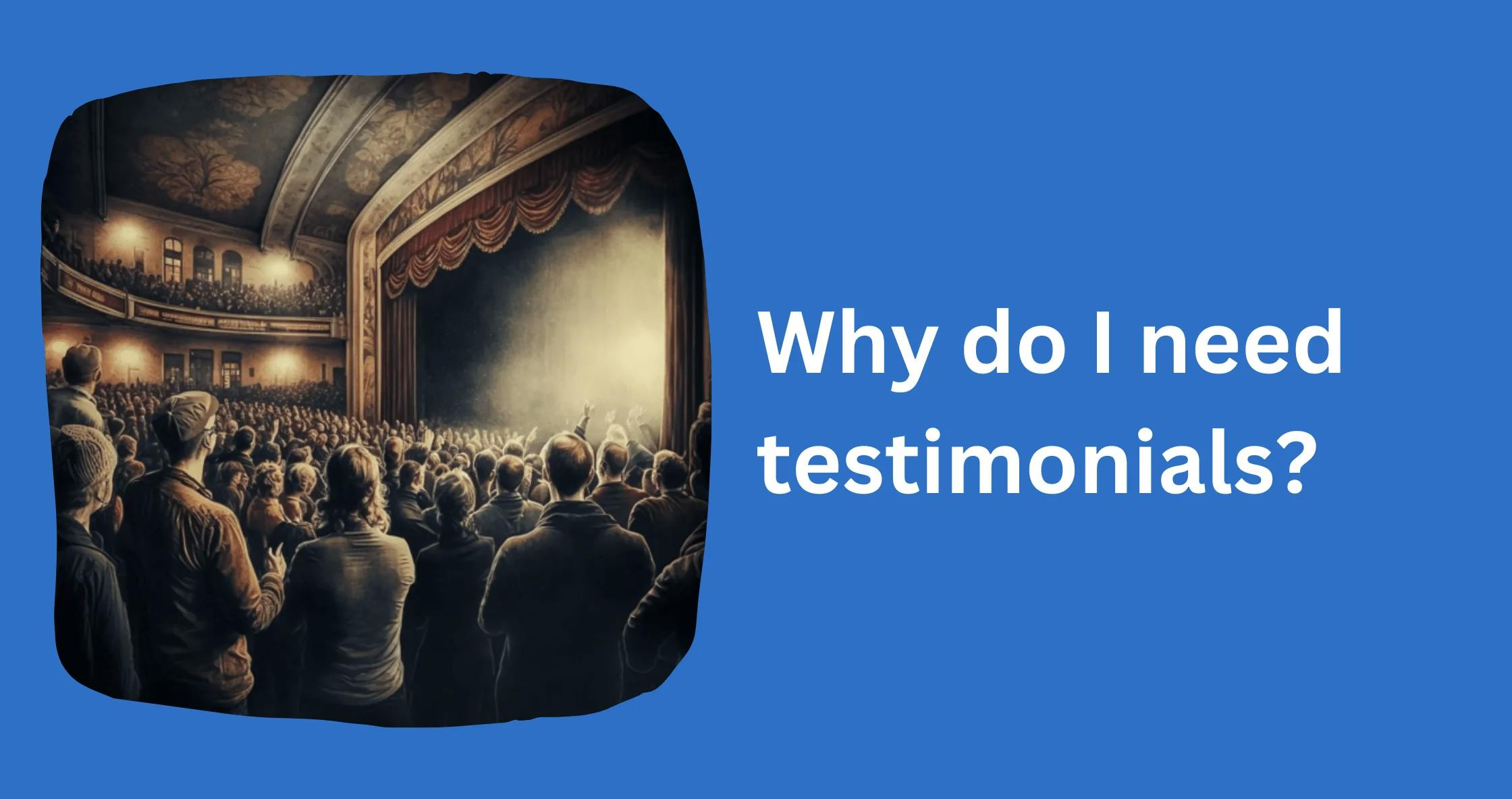 Why do I need testimonials?
As humans, we always make purchasing decisions based on our fellow beings. We usually tend to conform to what others around us are doing.
We don't want to be left behind when it comes to using products used by people like us. This is the perfect reason why you need testimonials to increase conversions for your company as we build trust when seeing other consumers share happy experiences with the product

Tap into the social capital

Conversations happening on social media have a huge impact on our day-to-day decisions. Recommendations of your product on social media like Twitter and Reddit can build a brand for your product.

Use that social capital to convince website visitors to purchase your product and become customers
And apart from that collect video testimonials from your customers which boost your reputation by 10x

Turn your customers into your company's biggest evangelists

There's nothing more exciting than having satisfied customers spreading the word about your product. This spreads a lot of positive energy compelling enough to make a purchasing decision.
If you'd like to get started by setting up testimonials in under 2 minutes, check here

Here's a collection of customer testimonials created using famewall.io

Creating a wall of fame for your product has become easy.  Just give a shot at seeing how your sales spike post having testimonials on your landing page.

Famewall makes it super easy to create beautiful testimonials in under 2 minutes & automate collecting them from customers
Collecting video testimonials is the gold mine as your customers get to see the authentic people behind a product/service
People buy from people. Testimonials are the perfect way to showcase happy customers using your product

Start using Famewall for free to collect text & video testimonials from your customers