Free Landing Page Copy Generator
Get rid of writer's block and losing potential customers on the landing page

Use the Landing Page Copy Generator to write copy that speaks to your potential customers, persuades them to take action, and gets you more customers.

It's 100% free. No login needed!
How Does Landing Page Copy Generator work?
Landing Page Copy Generator uses AI to understand your requirements and creates high-converting landing page copy in minutes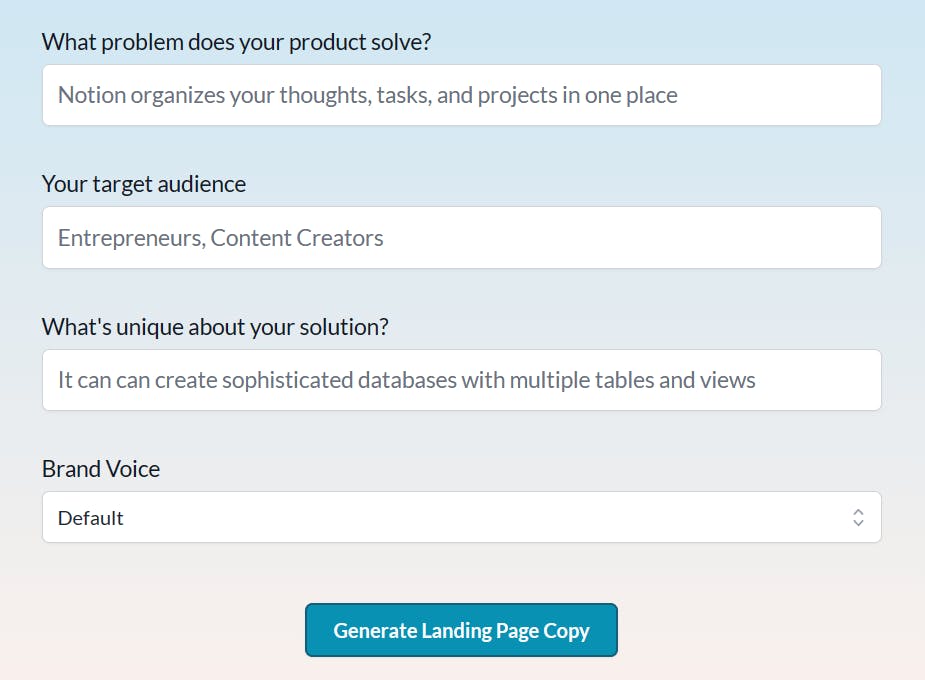 Describe your website

Simply enter the details about your business in a single line. The AI would learn about the problem your business is out to solve, your target audience who would visit the landing page and finally your unique selling proposition which differentiates your product/service. Then select the brand voice to adapt a suitable style for the copy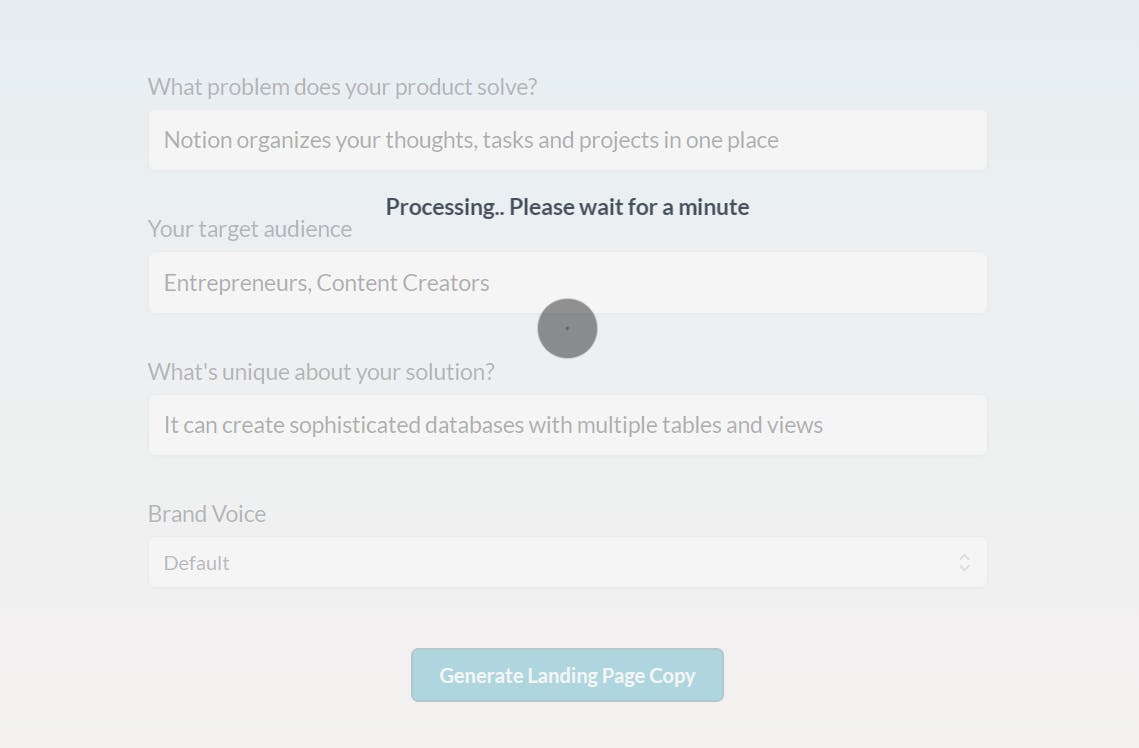 Wait for a minute

Once you've entered the details, click on the "Generate Landing Page Copy" button. Just wait up to 60 seconds for the AI to process the landing page copy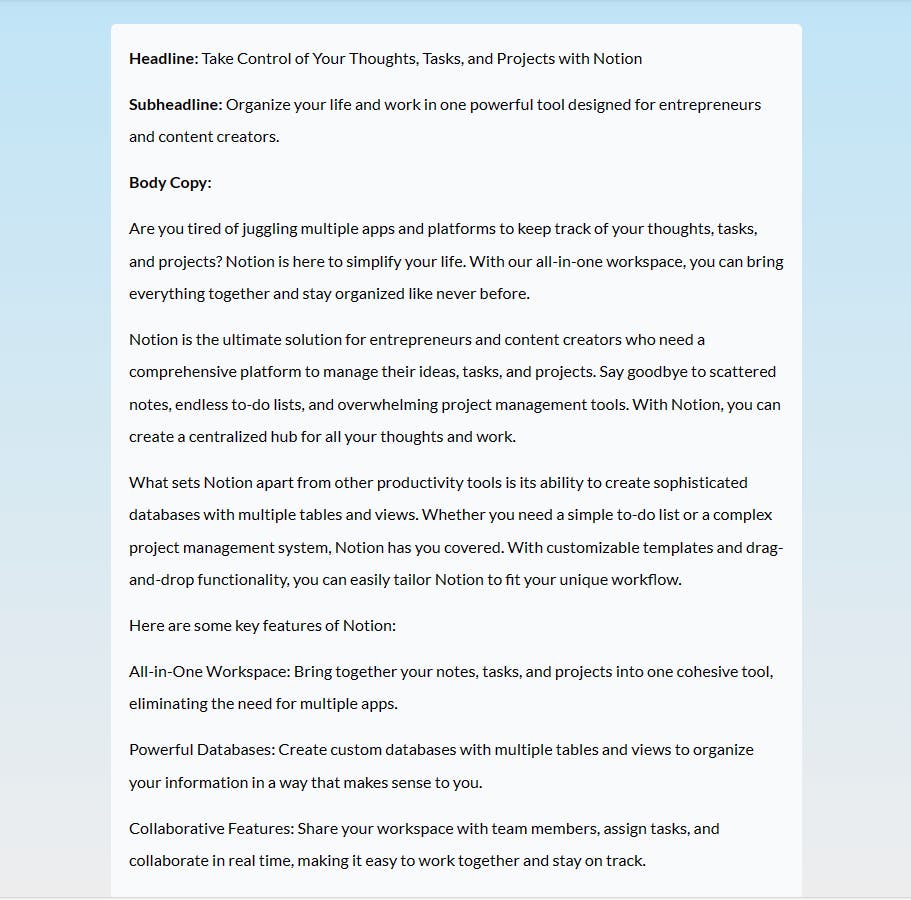 Use the Landing Page Copy

Once the processing is complete, the landing page copy appears on your screen which is ready to be used in your marketing materials be it your landing page, website etc
Why does Good Landing Page Copy Matter?
Landing page copy is the first thing that your potential customers will see when they visit your website. And here's why that matters
It is your chance to make a good first impression, explain what you have to offer, and convince them to take action
It has a direct influence on your website conversions and increases sales for your product
It helps educate potential customers about your brand
Well-written landing page copy answers common customer questions and reduces the need for visitors to contact customer support
Good Landing Page copy will encourage visitors to learn more giving a good signal to search engines which would rank your content higher
Collect & Display Testimonials with Famewall
Famewall is an affordable tool using which you can collect testimonials from customers and display them in websites, emails etc to attract more customers without any coding.
It's 100% free to try
Get Started for FREE
Free forever. No credit card required!