100% Free Testimonial Questions Generator
Use the Testimonial Questions Generator to generate the best converting questions that you can send your customers when asking for a testimonial or writing a case study.

Gets the best testimonials & case studies which increase conversions and brings you more sales.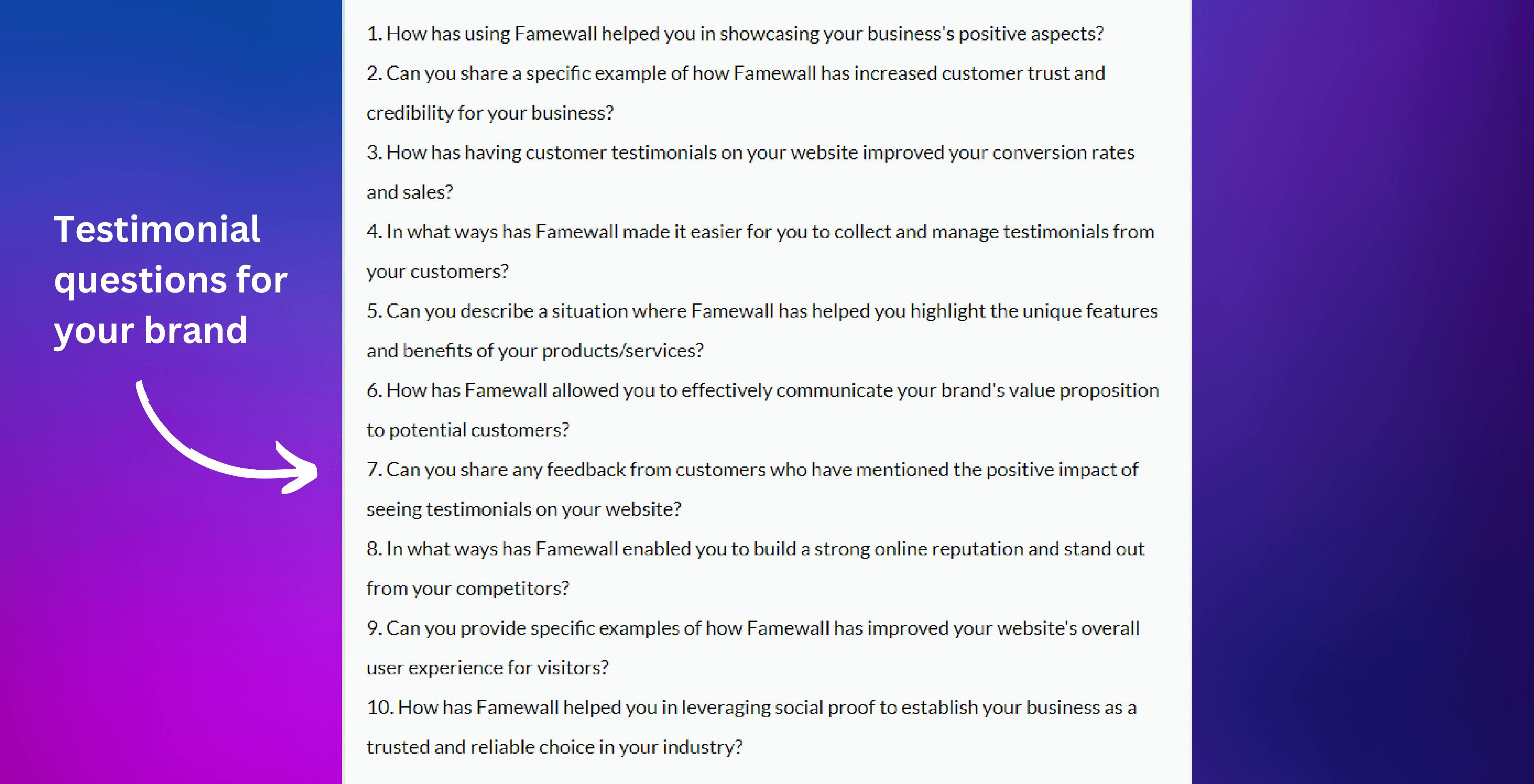 How Does Testimonial Questions Generator work?
Famewall's Testimonial Generator learns about your business & provides the 10 best testimonial questions you can ask your customers
Here's how you can use the Testimonial Generator for free
Simply enter your website's landing page URL in the input box above and click on "Generate Questions"
Wait for 1-2 minutes and you'll get the 10 best testimonial questions
You can use these testimonial questions to ask your customers for a great testimonial via email, social media chats, testimonial froms on Famewall etc
Why do Testimonial Questions Matter?
Your job with collecting testimonials is half-done when you ask the right questions to your customers
By asking questions, you make it easier and less strenuous for your customers to write/record a testimonial
Asking the right question makes it compelling for customers to articulate their experience with your business
You get the most important points in the testimonial which you can later highlight and share in your marketing materials that makes it 10x more effective
Twice as likely to get video testimonials when you make your ask clear
You greatly reduce friction in the testimonial collection process by asking the right questions
Collect Testimonials from Customers with Personalized Collection Pages

Easily collect testimonials from your customers by customizing the collection page & providing questions as waypoints

Personalize the collection page & share a simple link with customers

You no longer have to worry about going back & forth with customers to ask for testimonials
View Sample Collection Page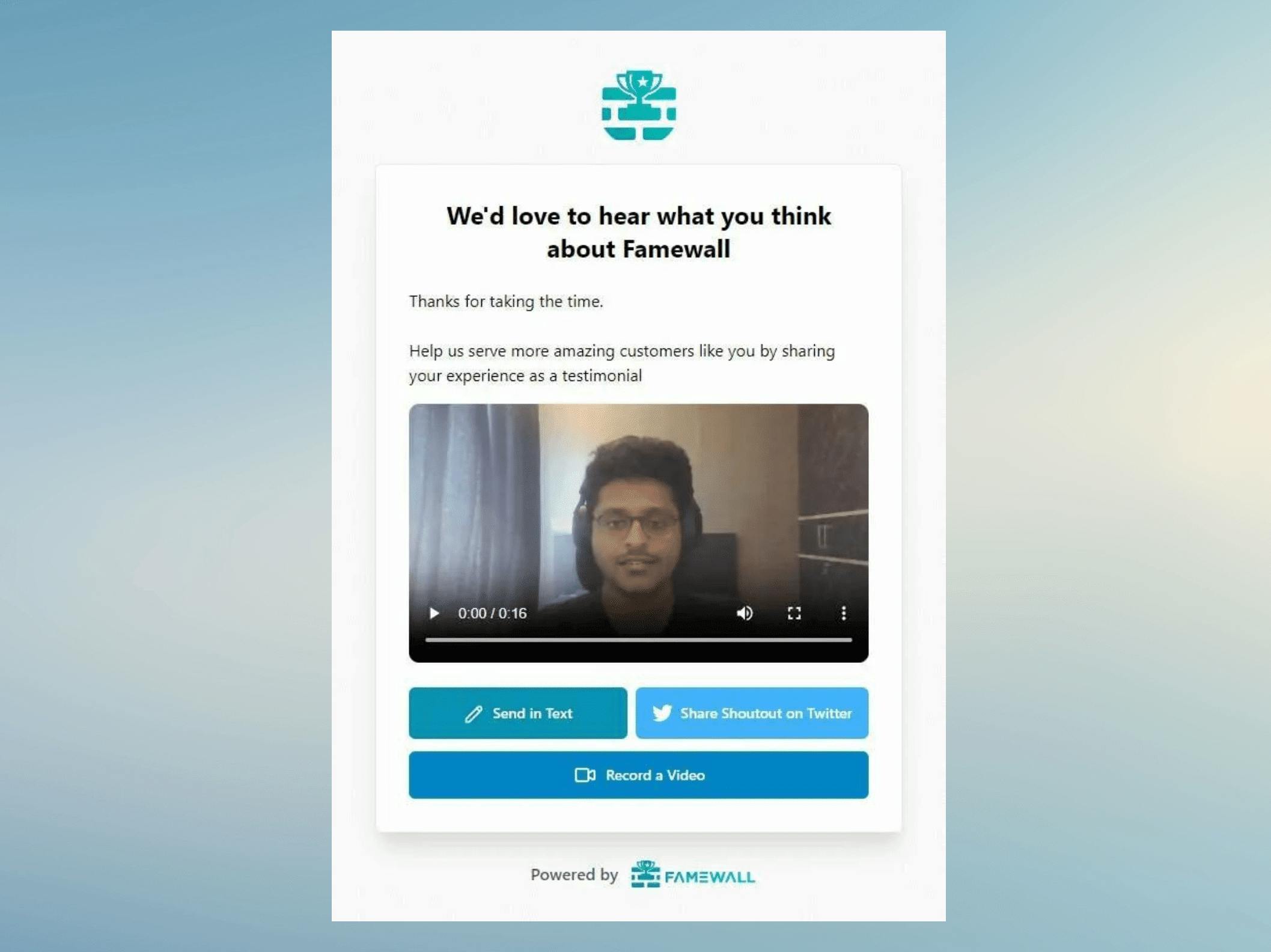 Create your own Testimonial Questions

Include the questions you'd like to ask your customers on the collection page

Get video testimonials by just sharing the page as a link on email, chat, social media or website

Customers can record a video or write text testimonials in less than 3 clicks & submit them instantly

Add them to your wall in minutes. Famewall does all the heavy-lifting for you!
Get Started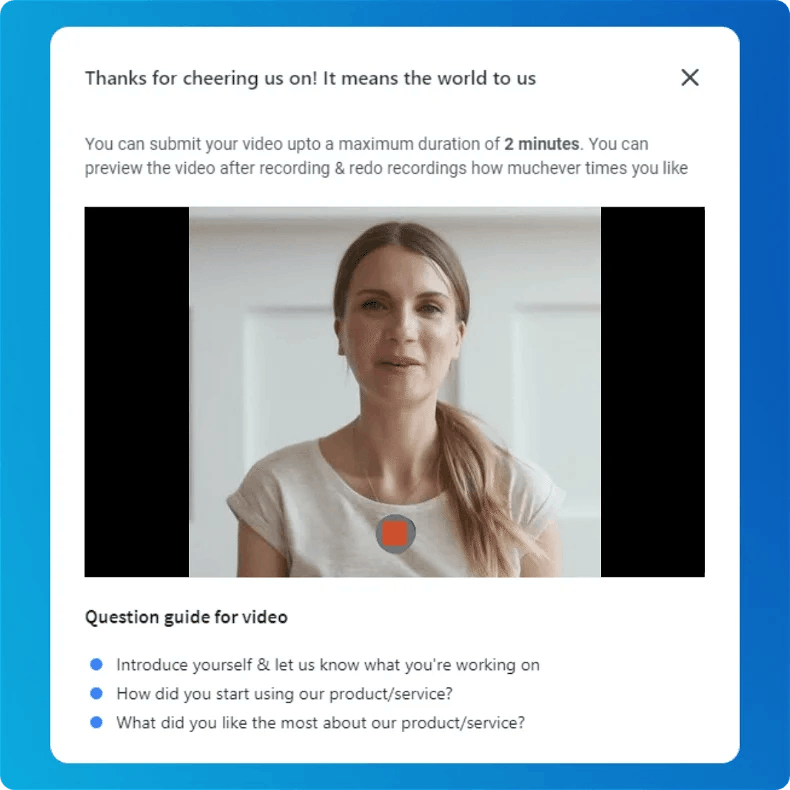 Beautiful & Fully Customizable Widgets

Share the collected testimonials everywhere!

You can customize a variety of options including the background color, testimonial card color & much more

The widgets are fully responsive on your website and get dynamically updated as you collect & add new testimonials
Get Started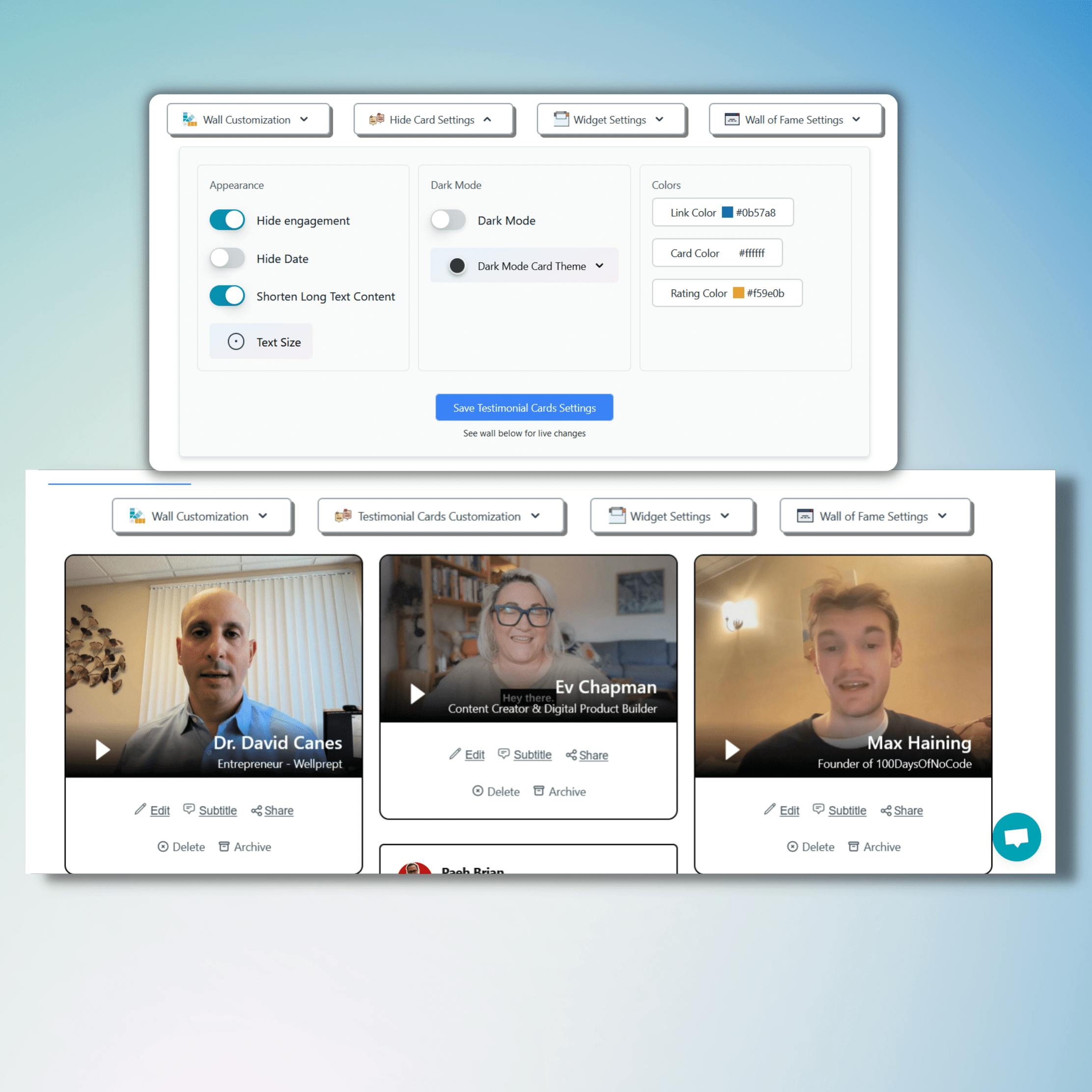 Collect & Display Testimonials with Famewall
Famewall is an affordable tool using which you can collect testimonials from customers and display them in websites, emails etc to attract more customers without any coding.
It's 100% free to try
Get Started for FREE
Free forever. No credit card required!
Customers love us 💙
Course creators, entrepreneurs, coaches & freelancers love us