How to Add Testimonials to Wix

Goutham Jay
·
Oct 8, 2023
Wix is a great website builder for creators & entrepreneurs who would like to grow their business

Famewall integrates with the Wix website in just a few clicks where you can add social proof to your website & as a creator drive more sales for your products.

The testimonials increase your brand reputation and start working as a marketing engine convincing your customers to buy from you

Embedding the testimonials wall of fame on Wix just takes 2 minutes. The best part is that they appear on-brand as Wix testimonials while also increasing conversions to your website

Here are the steps to embed them:
Step 1: Publish your Testimonial Wall

Go over to your wall of fame dashboard at Famewall. Select a wall and click on the embed code upon publishing your wall
Step 2: Copy the Embed Code

Here you will have multiple HTML embed code -> for Grid widgets, Carousel Widgets, Slider widgets and much more
Simply select one of your choices and copy the HTML code
Step 3: Paste the embed code on your Wix website to add testimonials
Head over to your Wix website page and then click on Add Elements to the section in your website where you'd like to add testimonials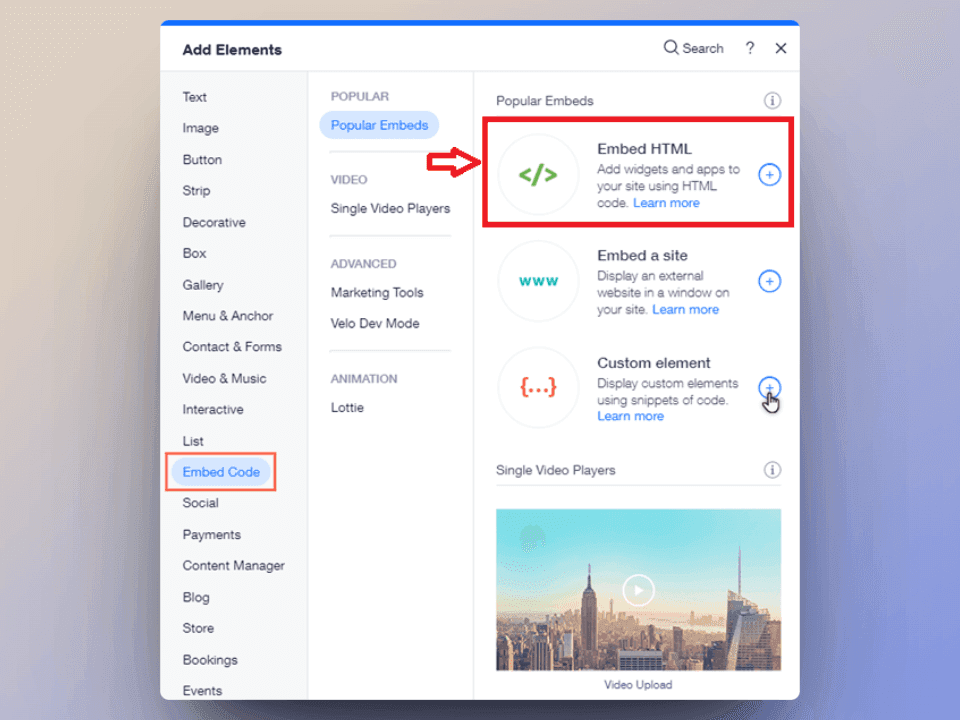 Then select the "Embed Code" option followed by the "Embed HTML" element

And then simply paste the embed code that you copied in the previous step from Famewall

Congratulations! You have successfully integrated Famewall testimonials on your Wix website. And Wix testimonials are now live on your website

If you're looking to collect testimonials from your customers, this simple guide will be very effective in helping you collect the best testimonials
Try Famewall for free to collect testimonials from your customers and add social proof to your website without writing any code. See your sales increase with the power of word of mouth!