Zapier integration + Famewall to manage testimonials with no-code!

Goutham Jay
·
Jan 18, 2023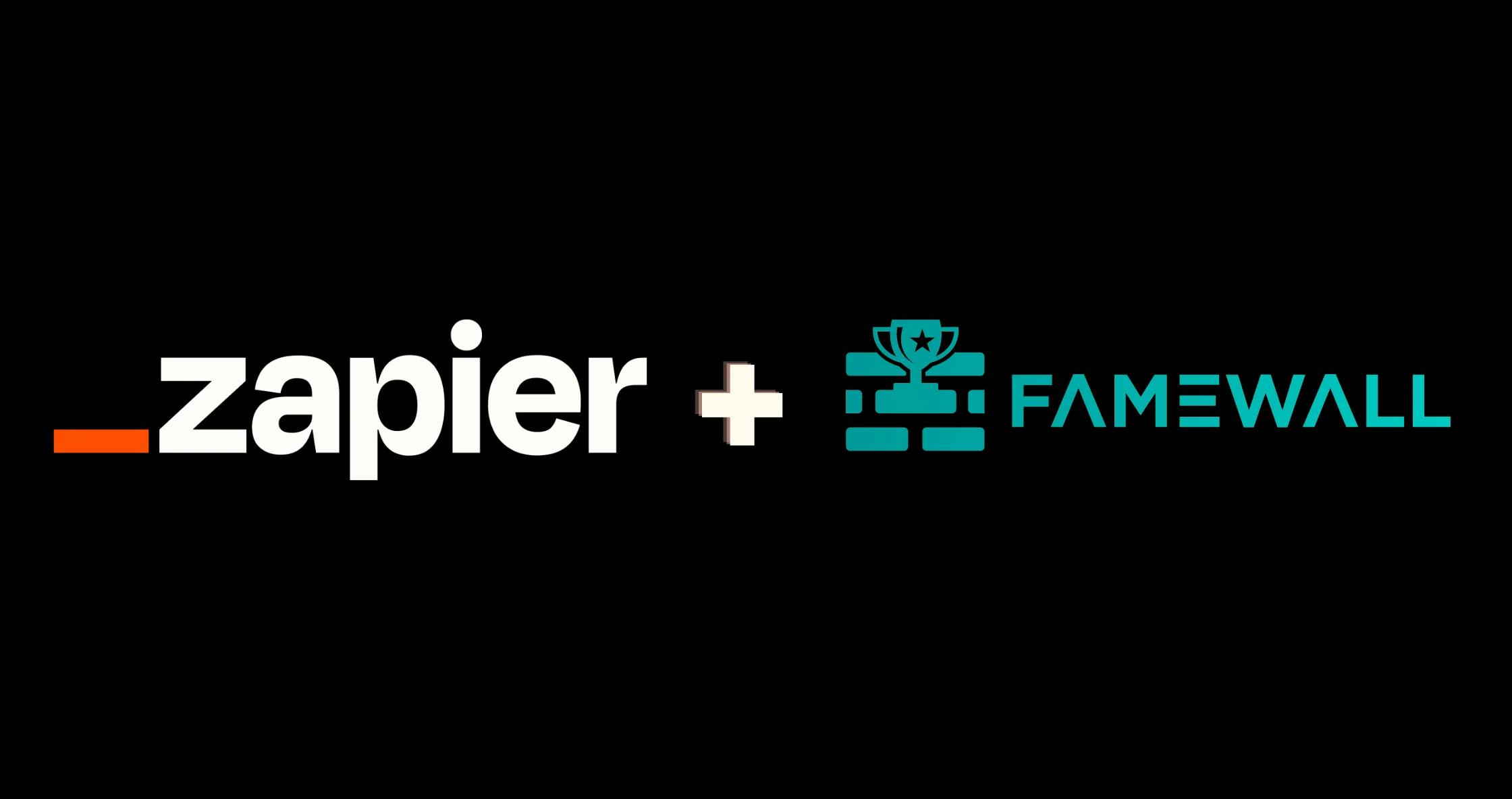 Zapier integration with Famewall
Zapier Integration with Famewall

Building and managing social proof has gotten even better on Famewall with Zapier integration 🤩
Zapier's mission is to automate your workflows entirely using no code to save you time & money. And Famewall's goal is to make it easy for you to collect & manage testimonials with no code. The perfect combination indeed 😉

You can now connect Famewall with 5000+ apps on the internet which will make your testimonial workflow much better to easily collect testimonials and use them on another app
One such instance using Zapier is collecting a testimonial from a customer and sending an email to thank them

Here's how you can do it on Famewall

1. Head over to Famewall Dashboard and visit Zapier integration tab

Zapier integration is available in the tab mentioned "Zapier Integration". The API Key would be visible if you're in any one of the paid plans
Just click on the "Generate API Key" button to generate an API key that can be used for your Zapier workflows

2. Use the API Key on the Zapier website for Famewall App

Once the API Key is generated, just copy it and use it on the Famewall App in Zapier for authentication purposes
3. Create a new Zap

In this demo, we'll see how to set up a trigger when a new testimonial is submitted by a customer using the Testimonial Collection Page from Famewall
In the "App Event", select "New Incoming Testimonial" to accomplish the above goal

4. Authenticate the Famewall App on Zapier with the API Key

The next step is to authenticate your Famewall account with the API Key which we copied in previous steps
The request should be processed as shown in the screenshot below
5. Select the wall options for Trigger

The next step is to select the Wall Trigger options. So you can click on the Wall URL dropdown which has the list of walls currently active on your dashboard.
Select a specific wall if you'd like to monitor for new testimonials from that specific wall. Leave it blank if you want to monitor new testimonials regardless of any walls.
6. Select Testimonial Type

If you'd like to monitor only text/video testimonials then select an option accordingly otherwise you can select the "All" option or leave it blank

7. Save changes and Publish the Zap

You can now test the trigger and once everything is complete, add another task. In this instance, we'll save the testimonial into a Google Drive.
So select the options in the Google Drive task accordingly.

Voila! Your zap is now live and the trigger works whenever a new testimonial is submitted by a customer.
Try Famewall for free to easily collect & manage all your testimonials in a single place. Add them to your websites with no code in just 2 minutes