Free Online Video Teleprompter
Record high quality videos by writing script and having the script play for you using the free video teleprompter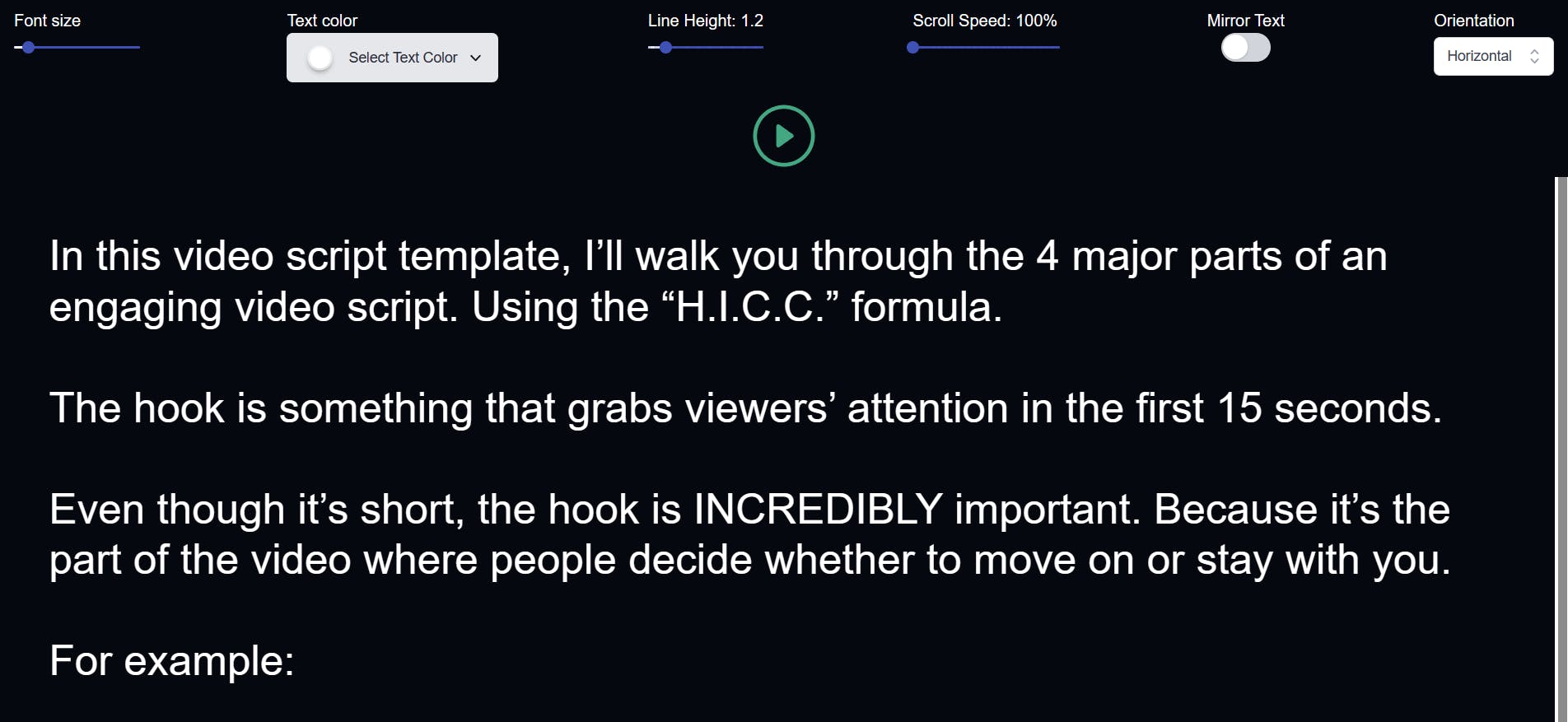 How Does Famewall's Video Teleprompter work?
Famewall's Video Teleprompter can be used to assist creators in delivering presentations or creating a Youtube video with the help of a scrolling script
Here's how you can use the Teleprompter for free
Simply open the Video Teleprompter Playground by clicking on "Open Teleprompter" button
Enter the script which you would like to have narrated in your video/presentation
Customize the settings like font color, scroll speed, text mirroring etc.
Click on the play button and place your phone/computer at a comfortable position where you can read it easily
Why does a Video Teleprompter Matter?
A Video Teleprompter greatly reduces your efforts in video production. Here's how:
A teleprompter helps you deliver your script confidently as you can read the text while maintaining eye contact with the camera/audience
The most important points are delivered in your presentation as you don't miss them when they play out on a screen
You no longer feel stressed before a video/presentation since you wouldn't have to improvise or miss lines
The Teleprompter reduces the time required for recording or delivering a speech
It streamlines the content creation process, allowing you to create more frequent and consistent uploads.
You connect better with audience as you don't have to refer to notes or lose eye contact with your audience
Easy-to-Use Playground for Teleprompter scripts

An intuitive playground where you can add and edit your script as rich text

Plenty of customization options like font size, text color and orientation to suit your recording needs

Toggle options to create the best teleprompter for your video/presentation
Open Teleprompter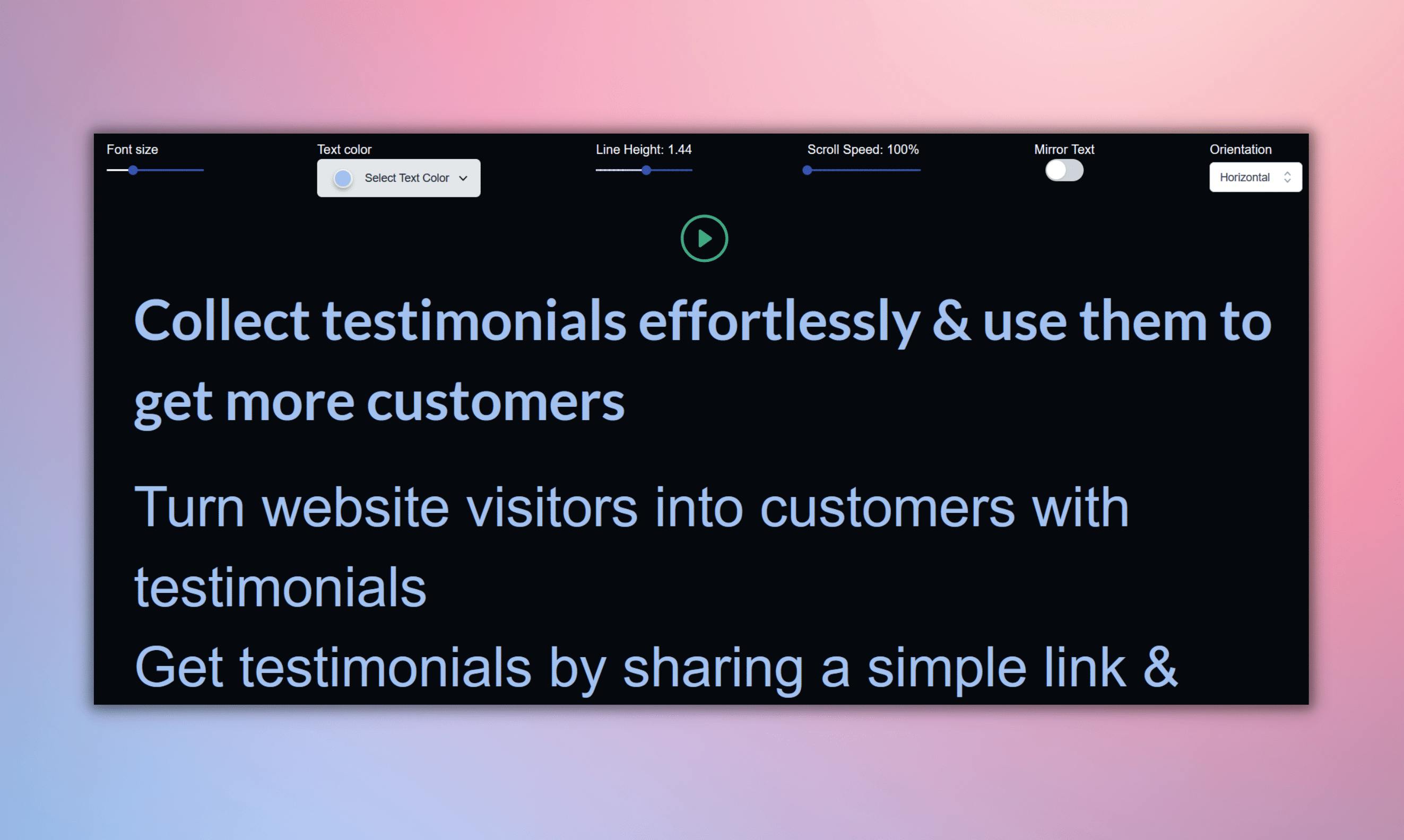 Read the Teleprompter Script without focusing too much

Deliver an engaging video/presentation by reading with the help of the tracker in the teleprompter

Pause at any moment and change the speed to read at a comfortable pace
Open Teleprompter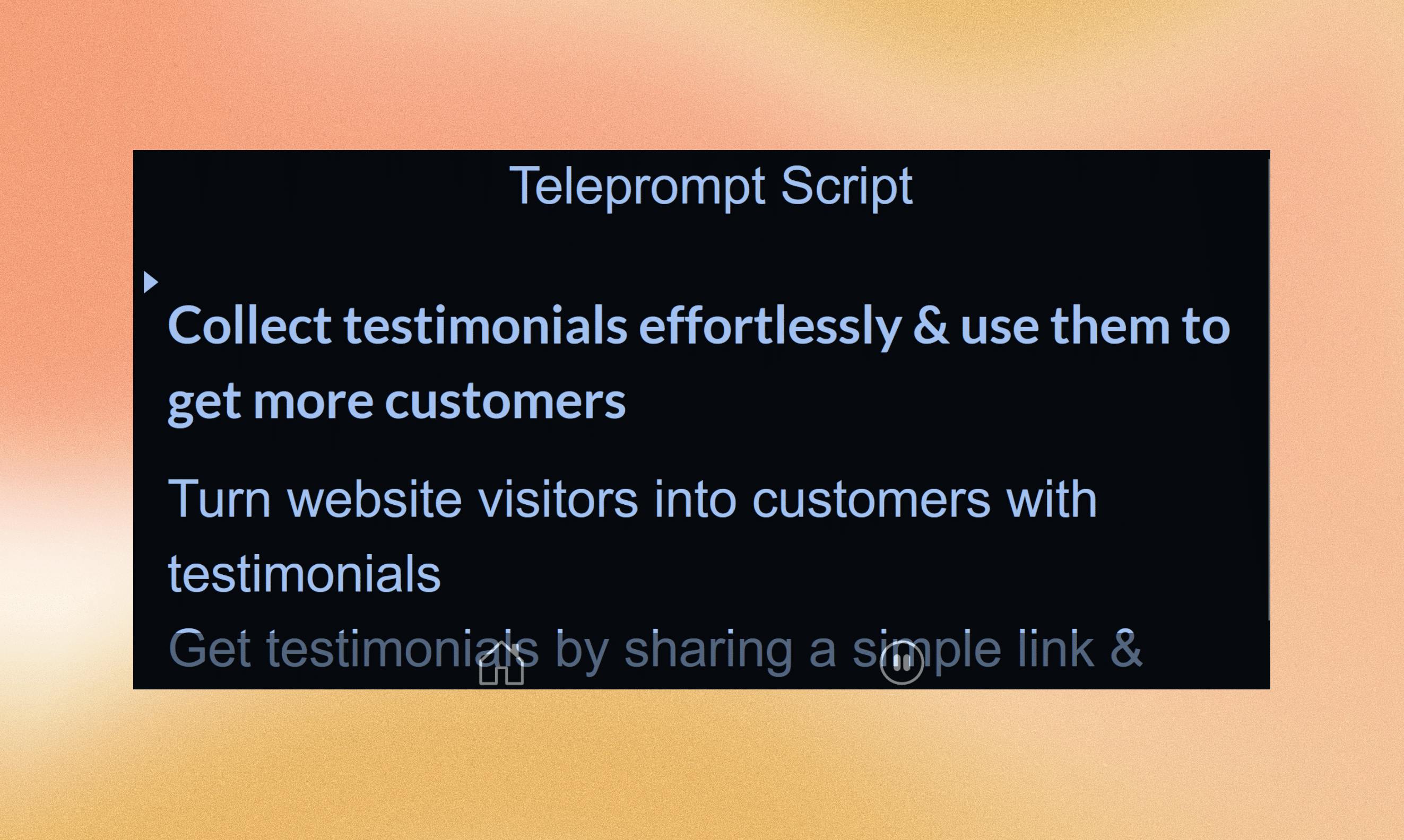 Collect & Display Testimonials with Famewall
Famewall is an affordable tool using which you can collect testimonials from customers and display them in websites, emails etc to attract more customers without any coding.
It's 100% free to try
Get Started for FREE
Free forever. No credit card required!
Customers love us 💙
Course creators, entrepreneurs, coaches & freelancers love us