How to setup Google My Business Account?
Updated on Sep 16, 2023
Head over to business.google.com & click on "Manage now"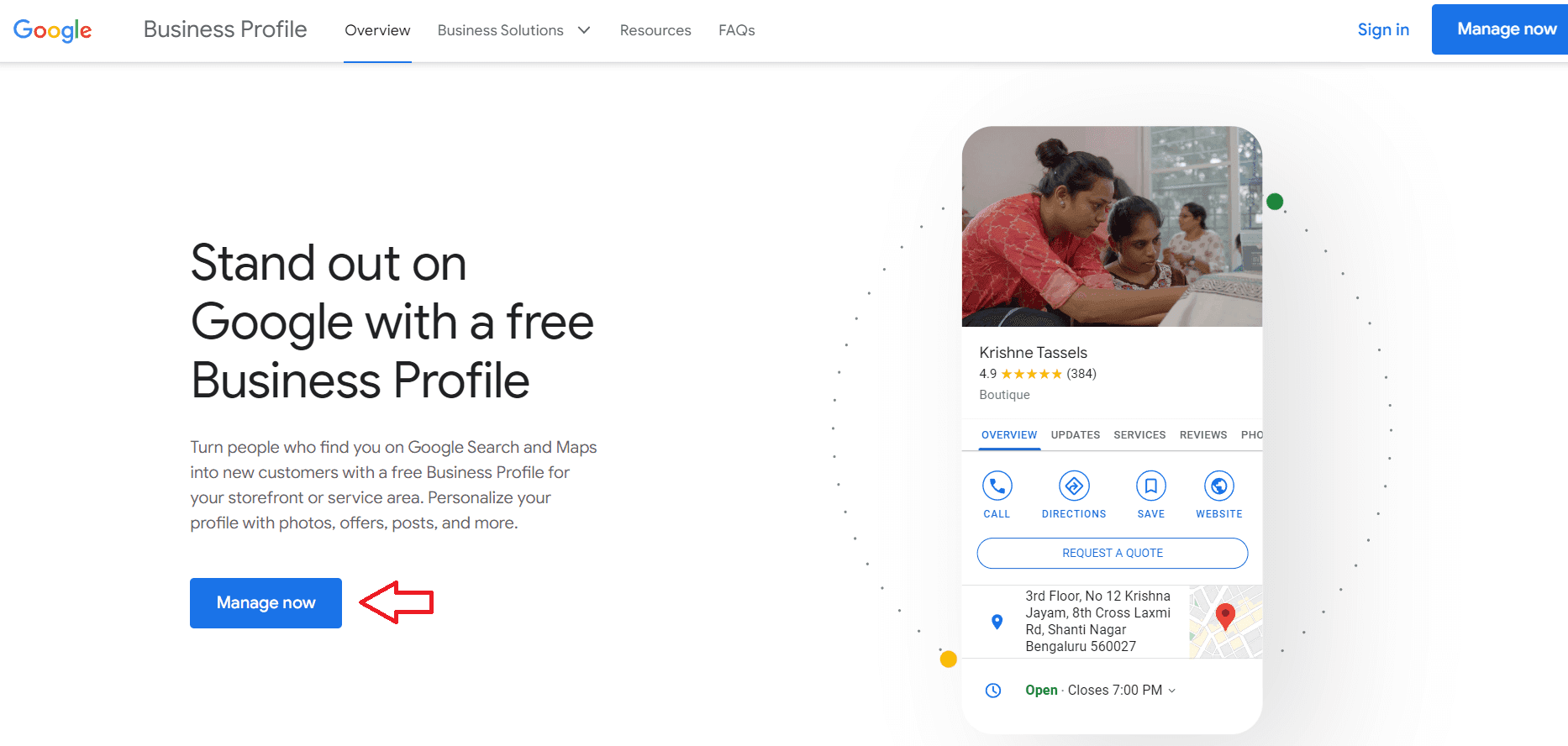 Enter your Business Name and then click on "Continue"
Select the type of business you own
And if you have an operational website or Shopify store where customers can purchase products, enter the website address for the next step
For the next step, choose the Business category by selecting your niche from one of the available options in the dropdown
Proceed to the next step to enter your Business Address. Ensure that it is as accurate as possible so that customers can easily find your business when it shows up in Google Places results
You can also use the location marker in the next step to point to the exact location of your business
The next important step would be to add your phone number. It's advisable to add a contact number if you're a physical store or offer service appointments to customers
This is because adding a contact number would build trust with customers and also allow them to directly contact you which will increase the chances of a customer buying from you
And then finally once you're all set enable the checkbox if you'd like to receive tips from Google on improving the Google Business profile and click on "Continue"
Now for the verification process to let Google know that you are really the owner of the business for security concerns, you'll need to record a video by clicking on "Continue"
Now just complete the steps as mentioned in the instructions to complete the verification process.
And then proceed to set the working hours of your business
And then finally decide if you want to accept direct messages from customers when they have inquiries and want to message you after finding your business from Google search results
And then in the next profile completion step, add the description of your business which people would find in the overview section of your Google Business
Finally add images of your physical business location/office to help customers recognize your business and also for increasing credibility with potential customers
Congratulations! Now you're all set and your business is successfully registered and starts showing up whenever customers try to search for your business on Google
Collect & Display Testimonials with Famewall
Famewall makes it easy for businesses to collect testimonials from customers and display them in multiple ways on websites, emails etc to attract more customers without any coding.
It's 100% free to try
Get Started
Free forever. No credit card required!